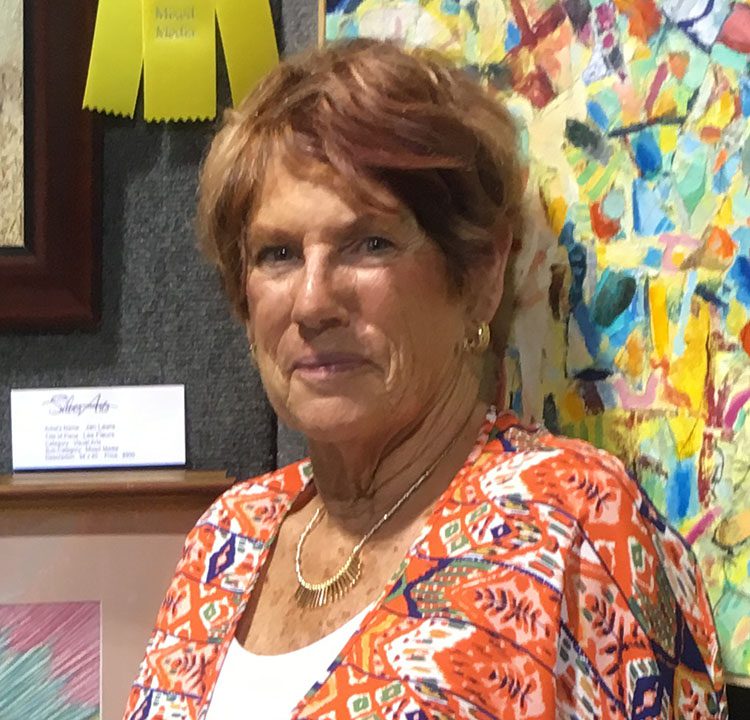 Fiber Art
Jan's art concentration is a study in textiles and experimentation with texture using fibers and various materials.
Vibrant color combinations blended with more subtle hues reflect Jan's own style as a colorist. Incorporating the textural effect of fiber and collage, her pieces exhibit the use of natural and synthetic materials woven together to create landscapes and abstract designs.
A unique dimension emerges from each piece offering the viewer an exciting experience as the eye moves through the fibers.
As an artist, one of the things Jan enjoys doing is teaching drawing, starting with the basics and working in still life. She offers one-on-one classes as well as classes for larger groups. She finds teaching drawing to be exciting and challenging.
Jan received second place award on two of her mini pieces at the ArtExposure Member's Show in August 2018 for her pieces entitled Out of Africa, Abstract in Design with Vibrant Colors.
Jan also exhibited a piece entitled Sunrise in the Blue Ridge Mountains, using colorful purples, blues, orange, and yellows at the Art Works Show in Wilmington, NC in March, 2018.