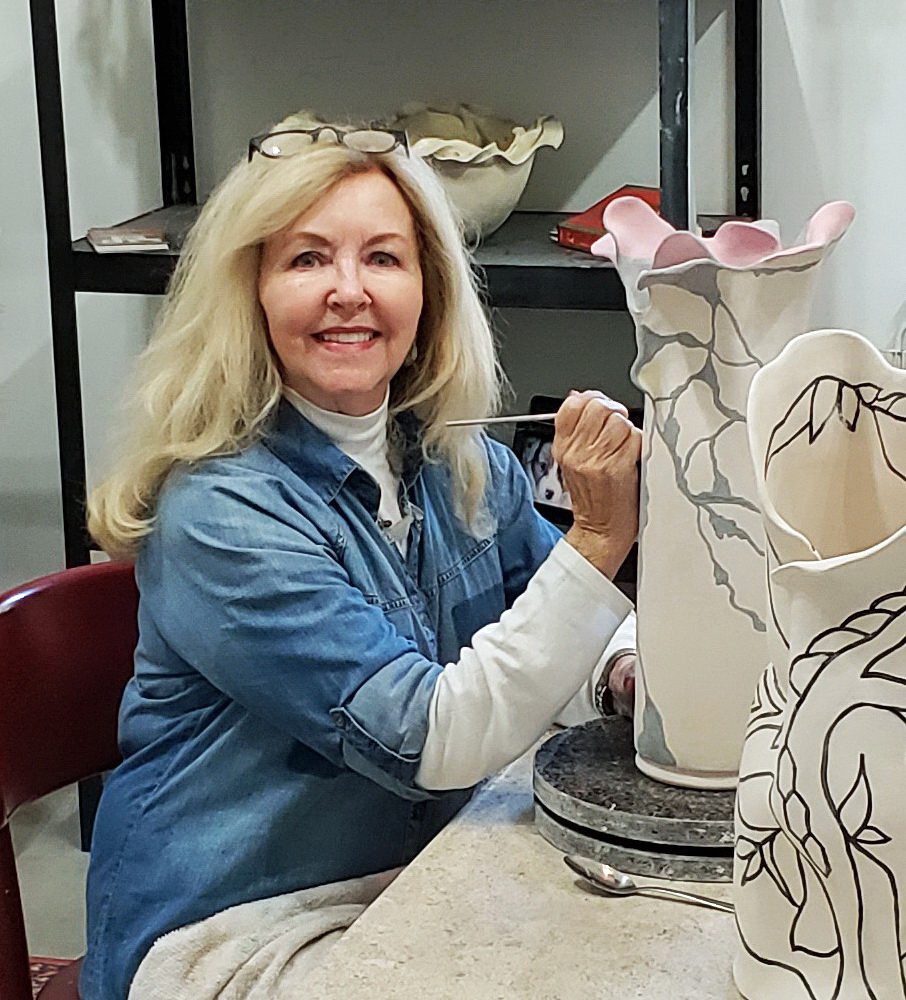 Clay
My fascination with sculpting clay began when I was a small child playing in the red clay banks near my home in the foothills of the North Carolina mountains. Years later I returned to this passion and began creating ceramic sculptures. I attribute my affinity for the textures, movement, and colors found in nature to my love of the coastal areas of the Carolina's, as well as the mountains of my formative years.

Much of my adult life was spent in Michigan where I obtained a Bachelor of Arts degree in Interior Design and Art from Eastern Michigan University. The interior design education provided a way to utilize my artistic talents, while juggling the daily responsibilities of wife and mother. I adopted clay as my sole medium of artistic expression after retiring from the interior design profession and relocating to the North Carolina coast.

My artistic creations are one-of-a-kind, hand-built sculptural ceramic pieces. Many pieces have a distinctive, organic feel and exude fluidity and freedom of form. Others are quite colorful with a somewhat retro feel. The malleability of clay offers unlimited creative possibilities. My creations incorporate the deep, rich textures and colors exhibited by nature and are inviting to the eye and to the touch.

My preferred medium is high fire stoneware clay. Each piece begins as a flat slab or a series of hand-rolled coils. Following bisque firing, sculptures are finished with glazes, under glazes, and oxide washes, and then oxidation fired to approximately 2200 °F. When appropriate, ceramic sculptures are cold finished with acrylic paints/stains or colored metallic waxes for artistic accent.
It is my hope that my art is received with the same pleasure that I experience in the creation of each and every piece.