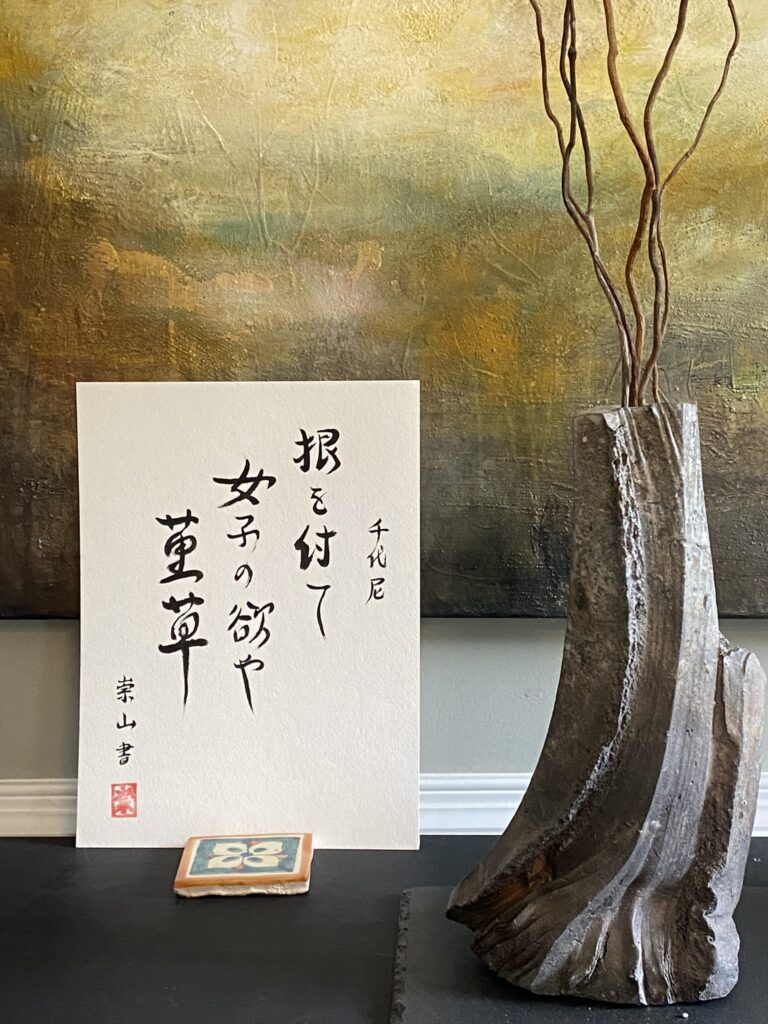 Calligraphy
Artist, teacher, writer, and veteran Susan Polizzotto has studied Japanese for forty years and shodō for seven years. She lived in Japan during her senior year of high school and majored in Japanese in college. After a career in law and the Coast Guard, she retired and moved to Hampstead with her husband, Jim Parrington (a Marine Corps veteran) and their German shepherd, Stella.
Here in beautiful coastal North Carolina, Susan learned shodō from Mitsuyo "Mitzi" Ito of Carolina Beach. In 2022, she completed a Master of Fine Arts in Creative Writing at UNCW. She is currently translating the poems of Chiyo-ni, an 18th century woman haiku master and artist, into English.
Shodō is a form of artistic handwriting of Japanese and Chinese characters or ideographs created with brushes and ink on paper, canvas, wood, silk, or other materials and fabrics. In Japanese, "sho" means writing and "dō" means road or way, so shodō can be conceptualized as the Way of Writing or the Way of the Brush.
Susan enjoys teaching shodō and haiku workshops. She's available for individual or group lessons in the studio or online with Zoom or FaceTime.
Working with a brush and exploring an art form that's been around for 3,000 years is a joyous visual and tactile experience! It can help you relax and improve your focus and mental acuity. Over time, by copying characters and text in the traditional, semi-cursive and cursive forms, your creativity will expand and you'll begin to develop your own unique style. To give shodō a try, contact Susan through Art Exposure.
Susan's Work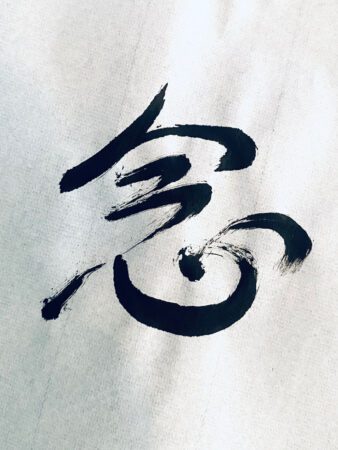 Mitzi's Work