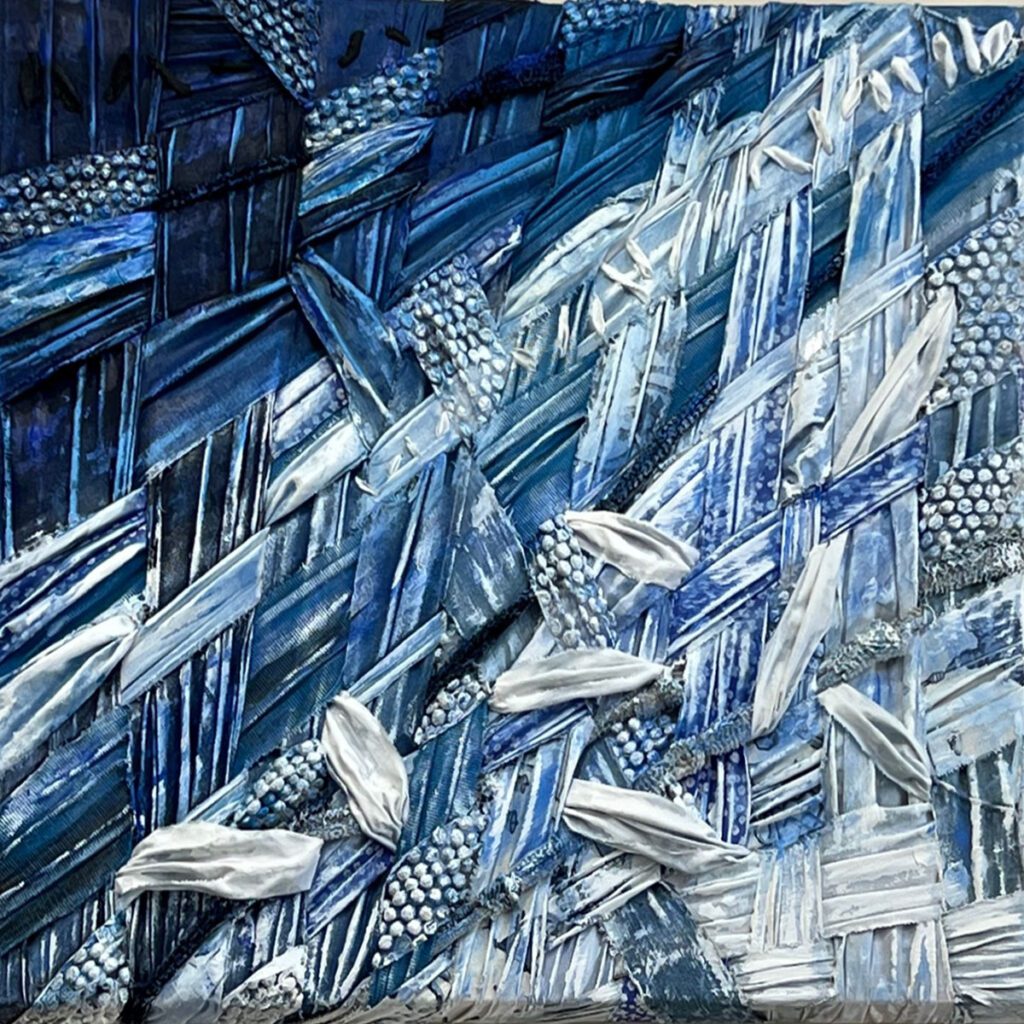 Fiber Textile Paintings
A North Carolina native, Debbie fell in love with weaving at age sixteen and has worked with woven structures ever since in the textile industry. In Ramtex in Israel and for Richloom in NYC. She also worked as a fine artist.
Debbie studied weaving, textile design and art at the Interlocken Arts Academy, Rhode Island School of Design, Shankar College in Israel and at NCSU from where she received a Masters in Art and Design.
Debbe finds subject matter for her work in the landscape around her, and organizes what she sees by creating woven, interlaced, embroidered and layered canvases, using tools from a lifetime of fiber and textile design experience. She then paints accents to announce texture, enhance color, and create mystery. She uses all reclaimed materials to exploit the breadth of resources which we commonly discard. In every piece, she asks herself a new question related to that piece, and tries something new to bring that piece to life.